T. Francis Chen
Ph.D. Thesis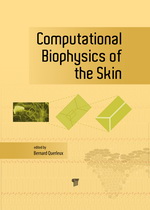 Baranoski,G.V.G.; Chen, T.F.; Krishnaswamy, A.
Multilayer Modeling of Skin Color and Translucency (
preprint
)
In:
Computational Biophysics of the Skin
, Chapter 1, pp. 3-24
Editor: Bernard Querleux, Pan Stanford Publishing, Singapore, July, 2014.
Print ISBN: 978-9-81-446384-3
eBook ISBN: 978-9-81-446385-0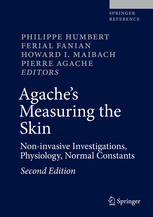 Baranoski, G.V.G.; Chen, T.F.
Optical Properties of Skin Surface
In:
Agache's Measuring the Skin
, Volume 1, Chapter 9, pp. 85-98 .
Editors: Philippe Humbert, Howard Maibach, Ferial Fanian
and Pierre Agache, Springer International Publishing, Cham, Switzerland, 2017.
ISBN: 978-3-319-32381-7 (print)
**Acceptance rate of 25%.