Simulation of Hemoglobin Effects on Blood Color
Image rendered using spectral appearance attributes provided by the CLBlood model (EG'2012).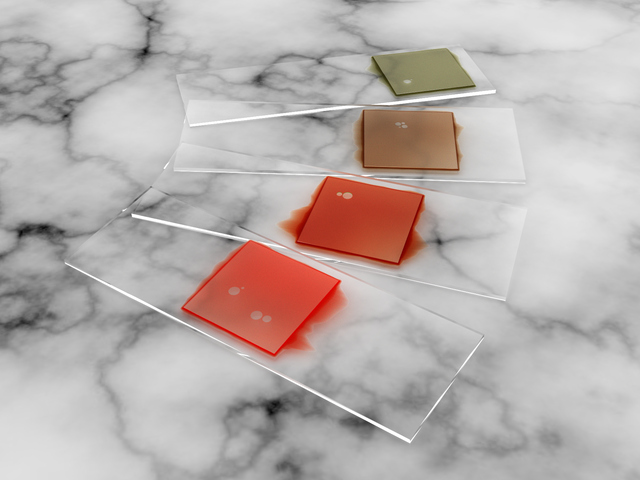 From front to back, the samples contain the pigments oxyhemoglobin, deoxyhemoglobin, methemoglobin, and sulfhemoglobin. The last two pigments occur in large amounts in human blood only under abnormal conditions.
Copyright: D. Yim, G.V.G. Baranoski, B.W. Kimmel, T.F. Chen, and E. Miranda.
Leaf mesh courtesy of Sung Ming Hong.